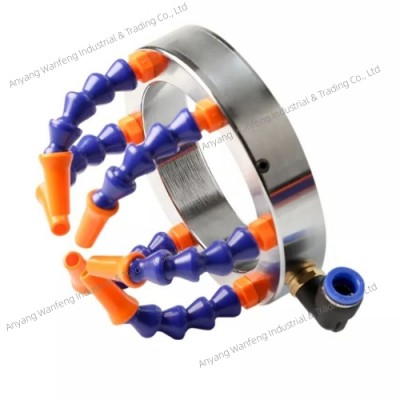 Engraver spray ring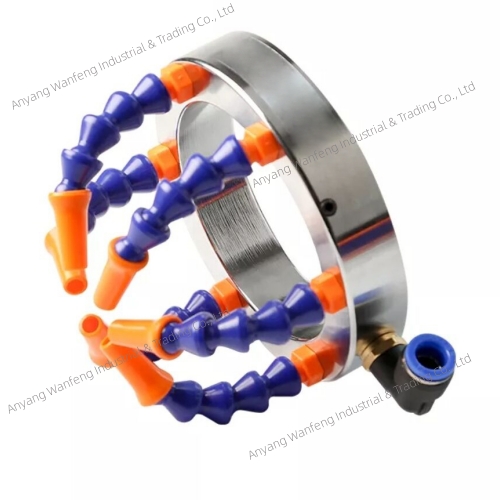 Product advantage:
●Equipped with six universal regulating tubes
When the water spray ring is working, the six bamboo pipes simultaneously spray water with a large flow rate, and the universal pipe can be bent at will.
●Aluminum material does not rust
Aluminum, no rust, long anti-oxidation service life.
●The spindle is firmly fixed
Equipped with a tightness adjustment knob, which can adjust the tightness of the stuck spindle and facilitate loading and unloading.
●Anti-leakage treatment
There is a waterproof rubber pad between the water spray ring interlayer to prevent water from flowing out of the interlayer
Installation diagram: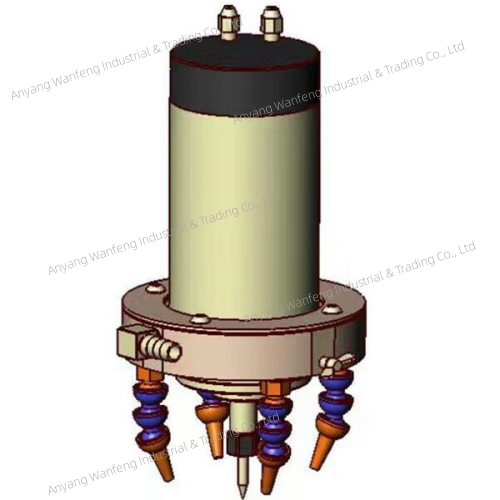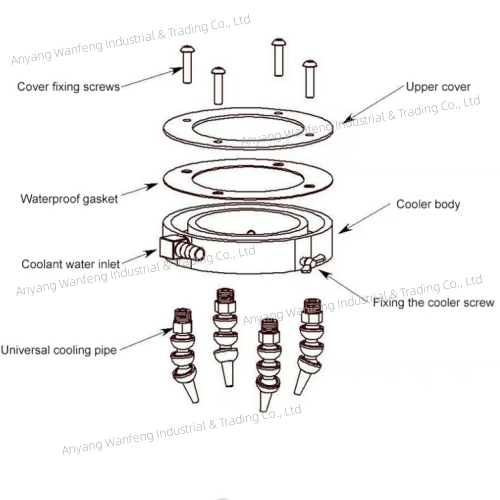 If you are interested in this product, please contact us.
ADD: Building 3,Torch Pioneer Park.Anyang City, Henan Province, China,455000
TEL: 86-0372-3688460
Wechat/WhatsApp: 86-15670026266
Email:wfkatty@163.com
Web: www.wfspindle.com