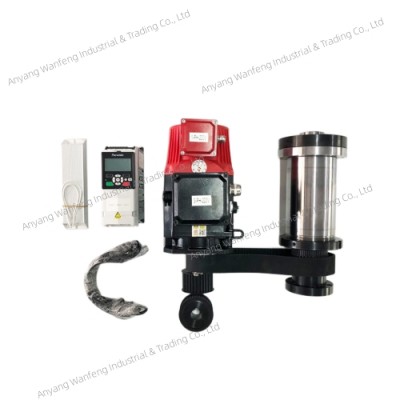 Lathe Belt Spindle Set
Product Description
Mainly applied for the process of lathe turning,etc.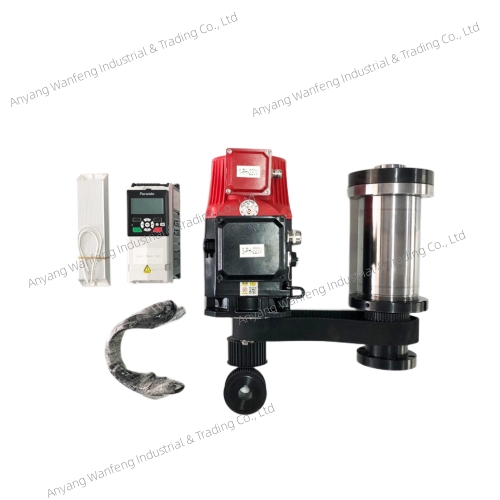 LATHE SPINDLE FULL SET :
1. A2-4/A2-5/A2-6/A2-8 LATHE SPINDLE
2. Rotary Hydraulic cylinder
3. Chuck/clamping
4. Induction Motor with built-in encoder
5. Driver with connection cable
6. Motor pulley and belt
7. Tools or other accessories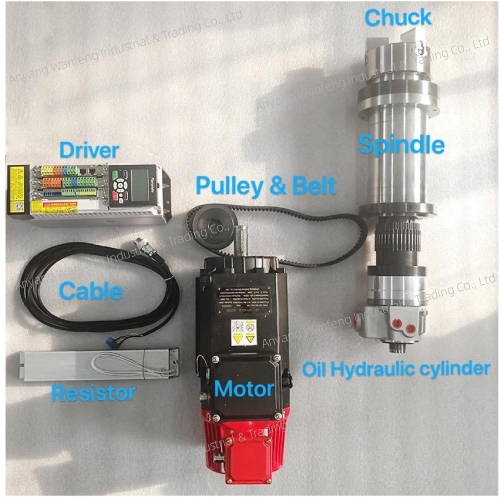 Except above specifications of the product,If you need other specifications we can customize.
Spindle details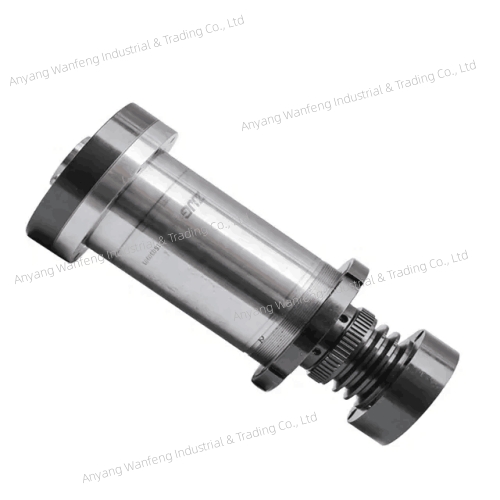 A2-4 belt driven spindle
1.High precision
Spindle parts has incomparable rotary accuracy, which guarantees high- precision processing.

2.High rigidity
Optimal design large diameter and preload system, that ensure optimal spindle rigidity.

3.Stable and reliable
Spindle designs low temperature rise when running, and long life cycle.
Servo Motor

1.With Rust proof housing

2.Using separated fan for cooling
3.The motor shaft with special key
4.Supply suitable pulley and belt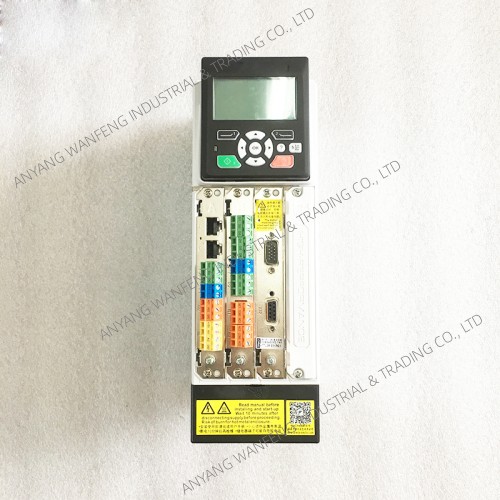 Driver for Servo Motor
1.220v or 380v for choice
2.with durable use key
3.Screen is waterproof and oil protection
4.With contact cable
Personalized customization:
The company has strong research and development strength,flexible design, and can customize turning spindles with different functions, speed and precision according to customer needs.
Contact us
ADD: Building 3,Torch Pioneer Park.Anyang City, Henan Province, China,455000
TEL: 86-0372-3688460
Wechat/WhatsApp: 86-15670026266
Email:wfkatty@163.com
Web: www.wfspindle.com